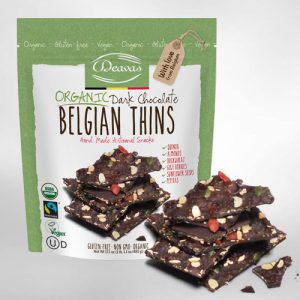 Belgian Thins
Dark chocolate
available in the US
Passionately made in Belgium from the best ingredients. Pure organic & fair trade chocolate ; quinoa, goji, buckwheat, pumpkin seeds, sunflower seeds, almonds… all organic, all delicious.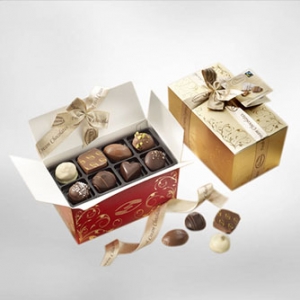 Fresh Cream assortment
400g ballotin
available in the US
Please yourselves with these unique, light and creamy fillings without any preservatives ! Rediscover what made "Belgian chocolates" famous around the world.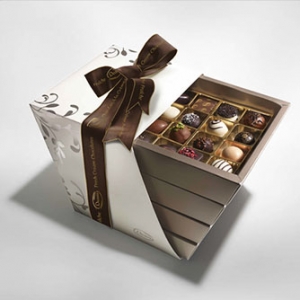 Wow Box
non-available anymore
Realized in the purest tradition of chocolate, this exquisite box perfectly combines the authenticity of handmade chocolates and the quality of rigorously selected fair trade certified ingredients.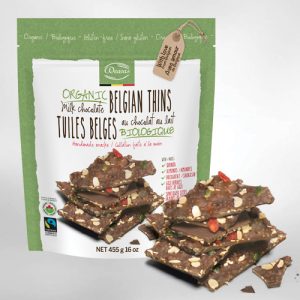 Belgian Thins / Tuiles Belges
Milk chocolate / Chocolat au lait
available in / disponible au Canada
Made with passion in Belgium from our best ingredients. Organic & fair-trade chocolate.
Fabriqué avec passion en Belgique à partir de nos meilleurs ingrédients. Chocolat Biologique et commerce équitable.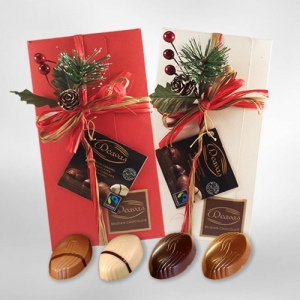 Caramel Hands assortment
Assortiment Mains Caramel
400g ballotin / Ballotin 400g
available in / disponible au Canada
Taste our unique home made caramel based on cane sugar from Paraguay and fresh dairy cream.
Découvrez notre caramel fait maison au sucre de cane originaire du Paraguay et à la crème fraîche.