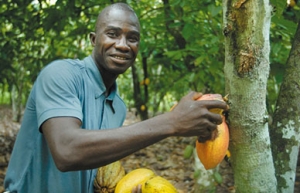 Fair trade allows an organized and controlled manner, improve the living standards of small producers by offering a fair price for their production. DEAVAS All products are certified under the Fairtrade Max Havelaar label. A simple and effective approach to help farmers in southern countries.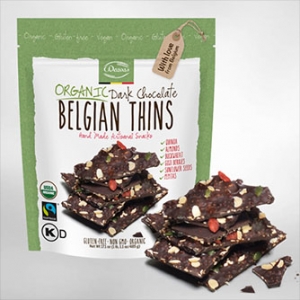 Belgian Thins
Passionately made in Belgium from the best ingredients. Pure organic & Fairtrade chocolate; Quinoa, goji, buckwheat, pumpkin seeds, sunflower seeds, almonds… all organic, all delicious.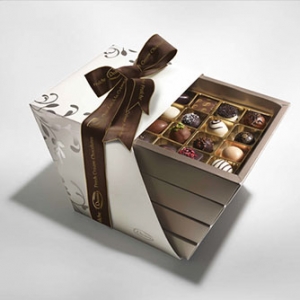 Wow Box
After years of research focused on the purest tradition of chocolate, Deavas developed this special unique receipe based on fresh and whipped dairy fresh cream.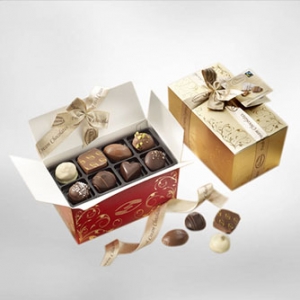 Fresh Cream
Please yourselves with these unique, light and creamy fillings without anypreservatives ! Rediscover what made "belgian chocolates" famous around the world.
We are the first organic chocolate factory in Europe!
DEAVAS has been awarded "Ecological factory of the year" by the European Comission in 2011 (EMAS Award).
DEAVAS always wants to go further in the sustainable approach. A new workshop was thus constructed in Ghislenghien, and all processes of chocolate were reviewed in this light.
In 2011, DEAVAS was crowned "micro greenest company in Europe" by the European Commission in Warsaw winning the EMAS Award in this category.

In constant search of new flavors, DEAVAS received several international awards.

In 2012, DEAVAS was notably nominated "Silver" Trophy of Economy Network Manager Alliances in Nord-Pas de Calais region and won the Horizons Award Hainaut (Sustainable Development Award of the Province of Hainaut).

In 2013, Belgian prices DEAVAS received the Future Generations.

DEAVAS is certified at the highest level of hygiene standards. For 4 years has DEAVAS level A BRC certification.